Donte Stewart is passionate about positively impacting the next generation. As a youth mentor and high school football mentor, Stewart aims to strengthen the youth of his community.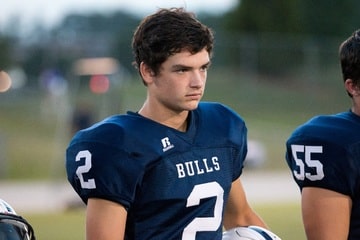 Children are the future. To Donte Stewart, this idea is clear as day. Today's children are tomorrow's leaders and great thinkers. They are the people who will shape the future. That's why Stewart understands just how important it is to positively impact the lives of young people while they are in their youth. These pivotal years, although short in time, are what make up the structure that shapes each individual. As such, Stewart is passionate about being a positive influence on youth in his community. Over the years, he has volunteered with and supported numerous efforts that aim to empower youth.
During his own childhood and adolescence, Donte Stewart found structure in sports. In high school, he played on the football team, where he met many of his now lifelong friends. But more than just the friendships forged out on the field, Stewart embraced true life lessons during his time as a football player. He imparts that same life-changing experience on the high school football players who he has the opportunity to mentor today.
Dedication. Commitment. Strength. These are the characteristics of a truly outstanding athlete. In Donte Stewart's view, these aren't just characteristics of a solid football player, but also a positive member of the community. Still, he knows, firsthand, just how impactful time out of the field can be for any young person. High school football offers youth the opportunity to learn what it truly means to be a part of a team. The dynamic is a constant and consistent reminder that while one person can make a difference, it often takes the support of an entire team to truly win big — in sports and in life!